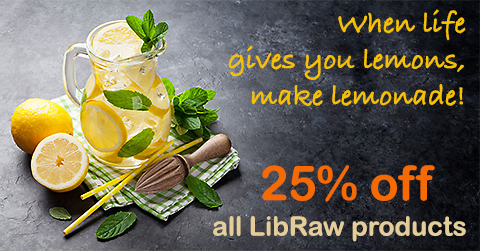 Due to recent circumstances, people are trying to stay inside - so there are fewer photo opportunities. Maybe now is a good time to go through your old photo archives!
We are extending our 25% discount on all LibRaw products and packages.
Our Special Prices are valid until May 31, 2020.