Camera support
Fujifilm X-T200, X100V, X-T4
Nikon P950, D6
Olympus E-M1-III
Canon 1DX Mark III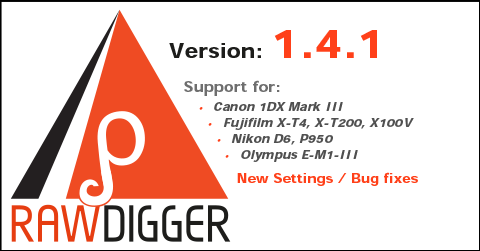 Changes / bugfixes
New setting: Preferences - Over/Under Exposure - Use camera linearity limit

If this setting is on, for the cameras with recommended raw maximum white value contained in metadata this value takes precedence when detecting overexposure.
New setting: Preferences - Histogram - Histogram area font family
Changes font family used in histogram graphs.
Support for 16-bit DNG files w/ deflate (zip) compression.
Exiftool updated to version 11.99.
Bug fixed: monochrome RAWs was displayed in red color in RAW Composite mode.
Download Links