The program is installed by running the executable file of the distribution package (RawDigger-xx.yy.exe).
If you downloaded RawDigger from our site on the first program launch current versions of Windows will display the following security warning: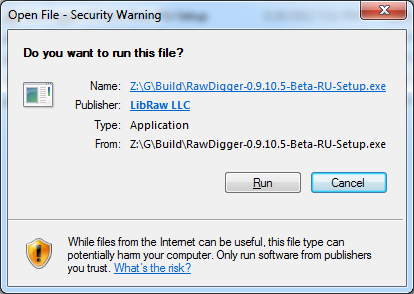 After the Run button is pressed UAC (Windows User Access Control) system will be displaying a warning once again: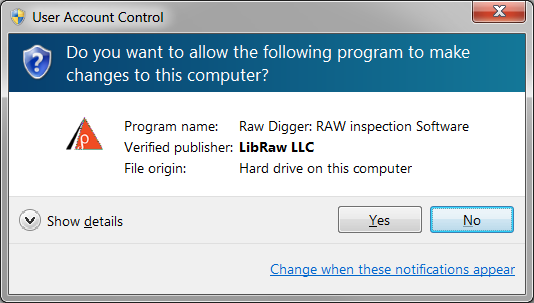 Both dialogues allow you to verify that the setup program is signed with unique LibRaw LLC electronic signature.
To proceed with the installation, you must agree to the dialogue above, and the usual Setup Wizard will be launched: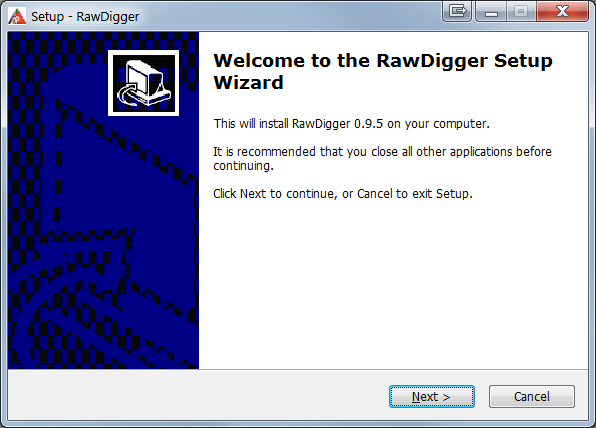 At the next screens of Setup Wizard:
The User License is shown;
An installation folder is suggested; a different folder may be selected by the user;
Creating a Group in the Programs menu is suggested;
A list of possible additional actions is shown: add icon to the desktop, add icon to the Quick Launch menu.
Afterwards, the installation takes place. Upon completion, the following screen appears: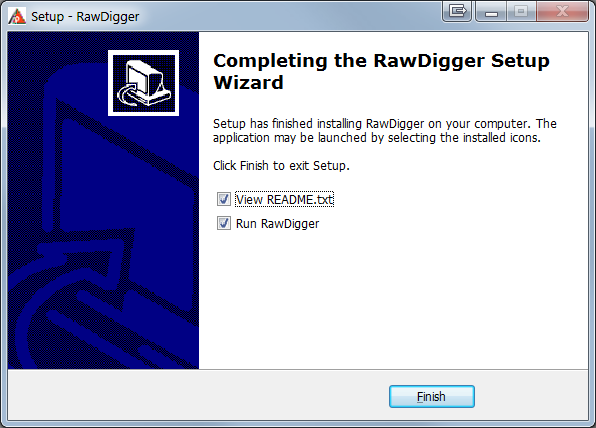 In case of any errors during installation, please post to the technical support forum at www.rawdigger.com/forum (English or Russian languages are OK).