Double click on RawDigger-1.x.x.dmg to mount the RawDigger disk image you've downloaded. The content of the disk image will appear like this: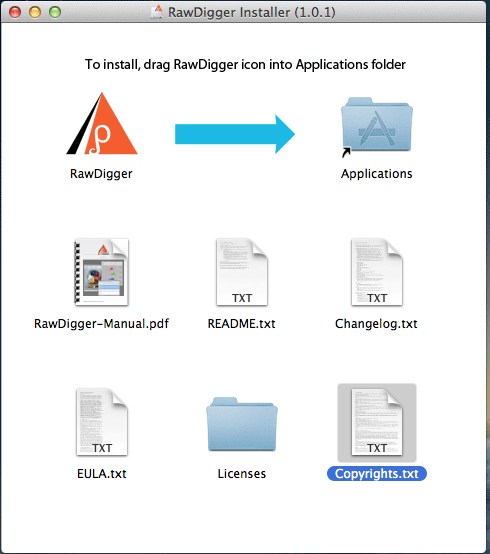 Drag RawDigger icon onto the Applications icon. The program will be copied to Applications folder and ready to run.
Other items contained in the disk image are:
RawDigger Manual (RawDigger-manual.pdf)
Brief description (README.txt) and Changelog (Changelog.txt)
End-User License Agreement (EULA.txt), Copyright Information (Copyrights.txt), Licenses and Copyrights for libraries and components used in RawDigger (folder Licenses.